The tools allows users to browse in corpora, data-sets, data-bases etc.

Corpus Studio Web
Summary
CorpusStudio is a web application that facilitates in-depth quantitative syntactic research for linguists.

Nederlab, online laboratory for humanities research on Dutch text collections
Summary
A user-friendly and tool-enriched open access web interface that that aims at containing all digitized texts relevant for the Dutch national heritage and the history of Dutch language and culture (c. 800 - present).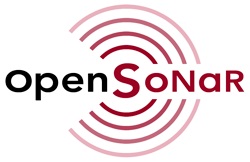 OpenSONAR: a 500 MW reference corpus
Summary
OpenSoNaR is an online system that allows for analyzing and searching the large scale Dutch reference corpus SoNaR. Due to the size of the corpus (500 million words), accessing the information contained in the dataset has proven to be difficult for less technically inclined researchers. OpenSoNaR facilitates the use of the SoNaR corpus by providing a user-friendly online interface.

COBWWWEB: Connections Between Women and Writings Within European Borders
Summary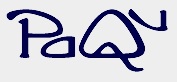 PaQu - Parse and Query
Summary
The PaQu web service makes it possible to search in syntactically annotated corpora in Dutch. You can parse your own Dutch text corpus or use one of two corpora provided by the developers.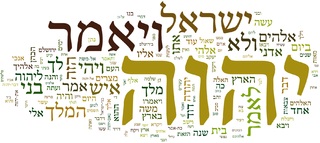 SHEBANQ: System for HEBrew Text: ANnotations for Queries and Markup
Summary
A web application that enables researchers to perform linguistic queries on the WIVU Hebrew Text Database and preserve significant results as annotations to this resource. This database contains the Hebrew text of the Old Testament enriched with many linguistic features at the morpheme level up to the discourse level.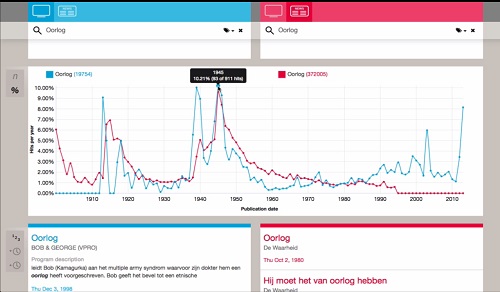 AVReseracherXL: Exploring audiovisual metadata in historical context
Summary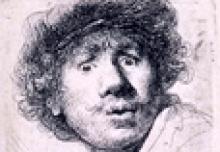 RemBench - a Digital Workbench for Rembrandt Research
Summary
RemBench enables one to search and browse for works of art, artists, primary sources and library sources related to Rembrandt, using faceted search by location, author/artist name, author/artist type, and date range, and/or by both exact and fuzzy keyword search. It offers both a web application and a RESTful web service.
Pages